Havit H1100 Fitness Tracker
Plan even more effective workouts and get better results. The Havit H1100 fitness tracker counts steps and calories burned, monitors heart rate, and offers several sports modes to choose from. It has a battery life of up to 15 days in standby mode, and with IP67 water resistance, you can keep it on your wrist in almost any conditions. The device also supports a smart detection system.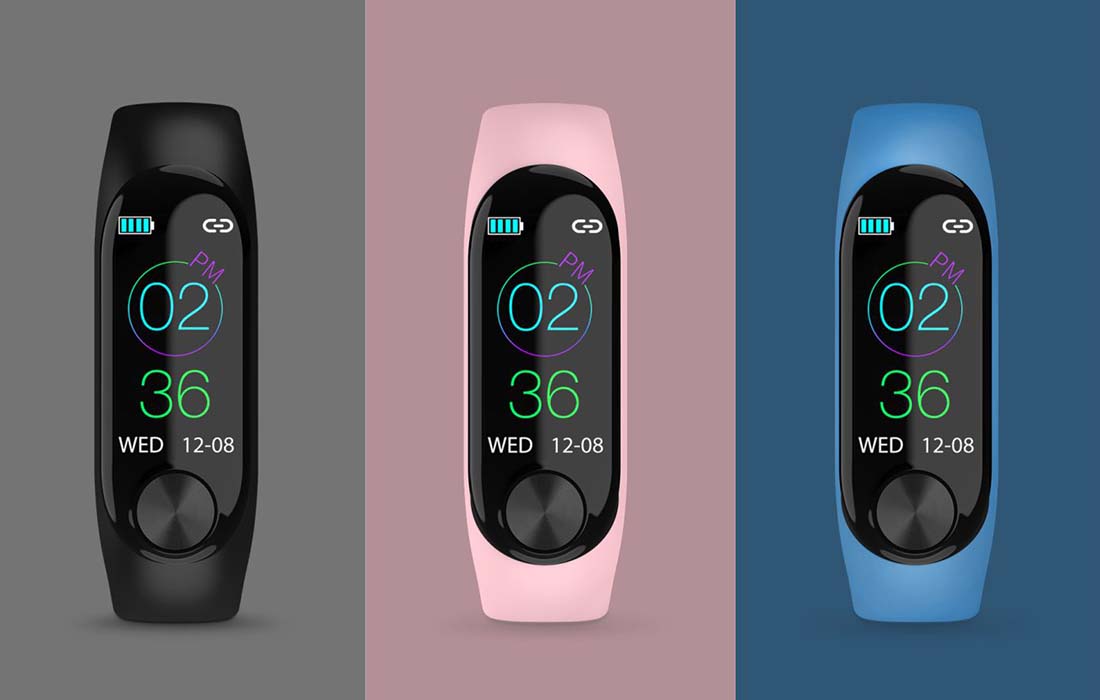 Beat another record
The Havit H1100 fitness tracker will help you get in peak shape. The device counts your steps, calories burned and distance covered, so you can easily check your progress and set your next goal. You can also choose from several available sport modes such as running, swimming, skipping or cycling.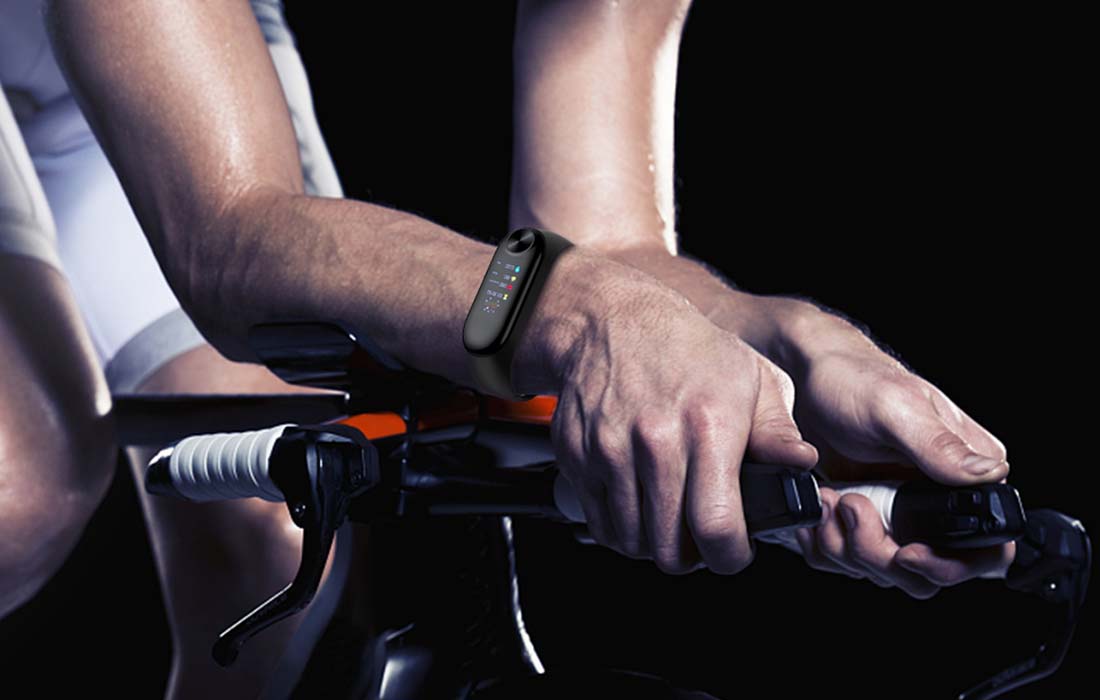 Help you take care of your health
The wristband is equipped with an advanced PPG sensor that allows you to precisely measure your heart rate even around the clock. The fitness tracker by Havit also measures blood oxygen levels and blood pressure. There's also a sleep monitoring feature that lets you know and eliminate possible bad habits, so you can finally get a decent night's sleep.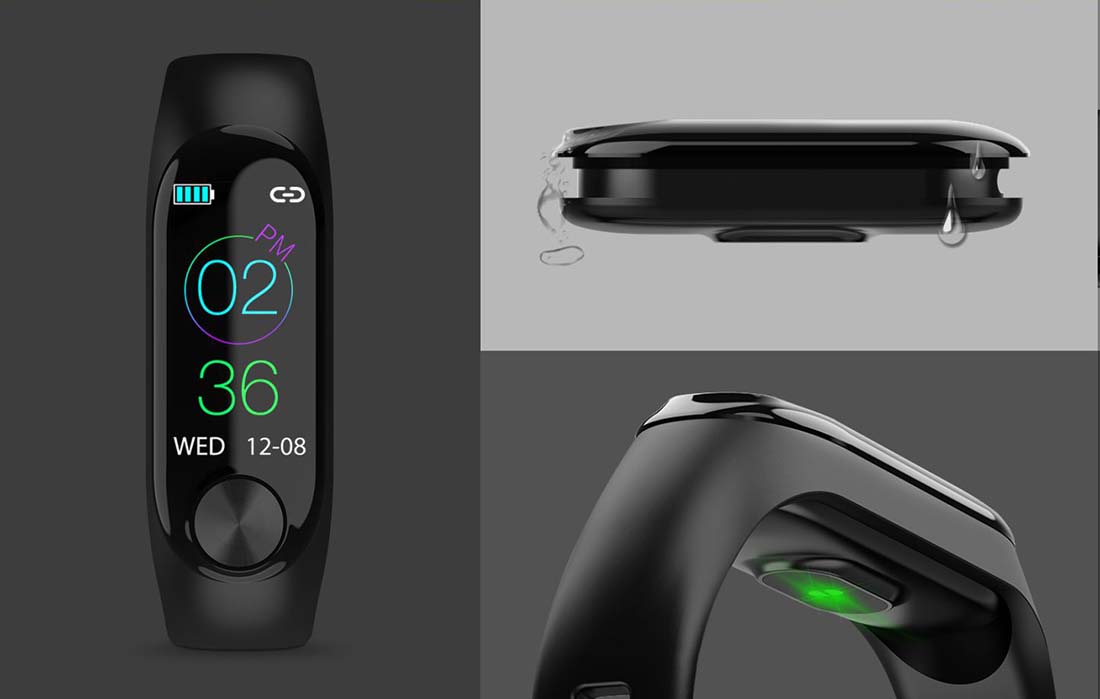 Waterproof
You don't have to take the band off your wrist when you go for a workout, it's raining, you want to take a bath, you need to wash dishes or you even intend to swim for a short time. The device is IP67 rated, which means it is waterproof and dustproof – it can accompany you almost anywhere!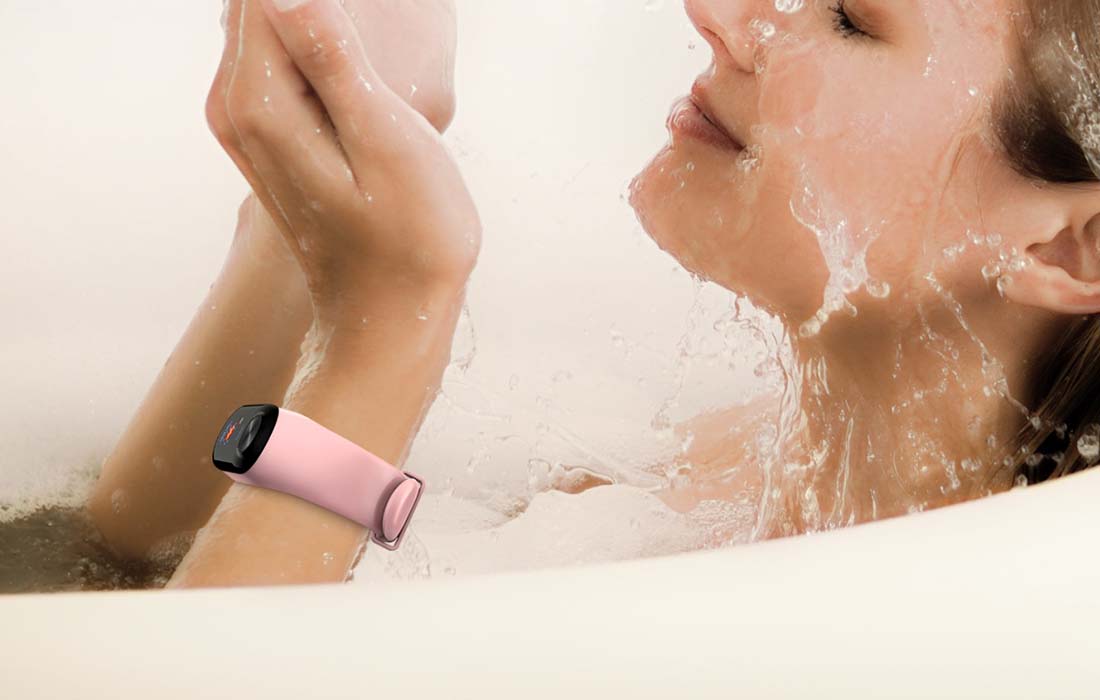 Additional features
Before leaving the house, you wonder whether to take an umbrella with you? Now all you have to do is lift your wrist! The H1100 wristband provides convenient access to the weather forecast. The device also allows you to remotely control your smartphone camera. It will also notify you of incoming calls and messages – it works with Facebook and WhatsApp, among others.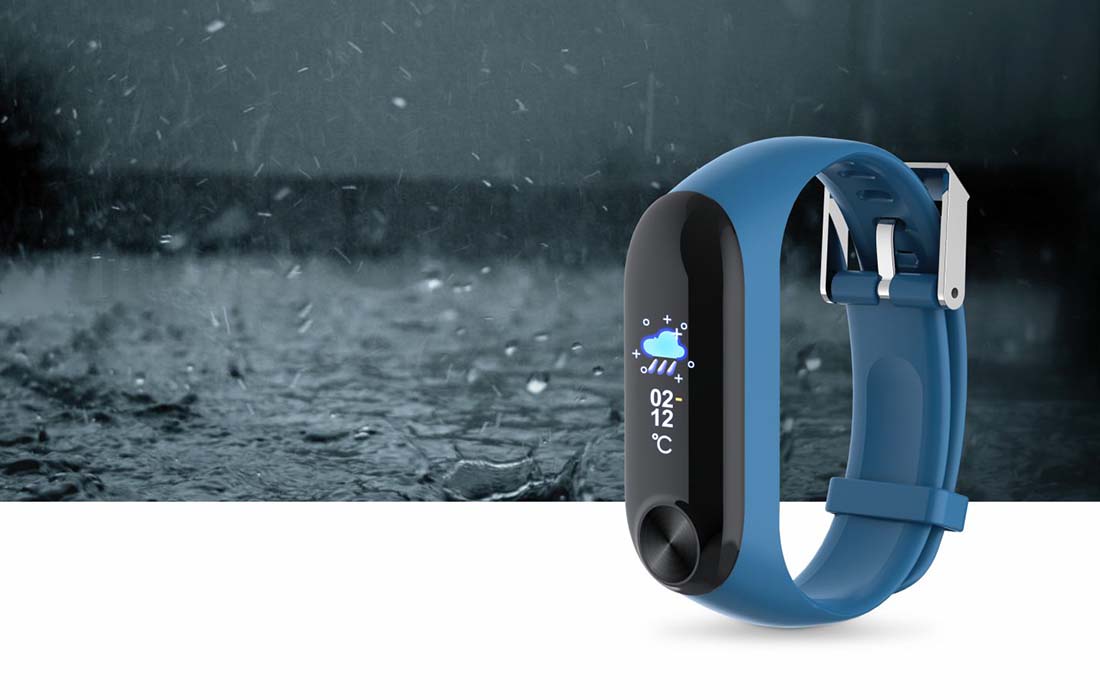 Long runtime
Fearlessly take on more workouts – a fitness tracker that runs out of power too quickly won't derail your plans! The H1100 is equipped with a durable 90mAh battery that provides up to 15 days of standby time on a single charge.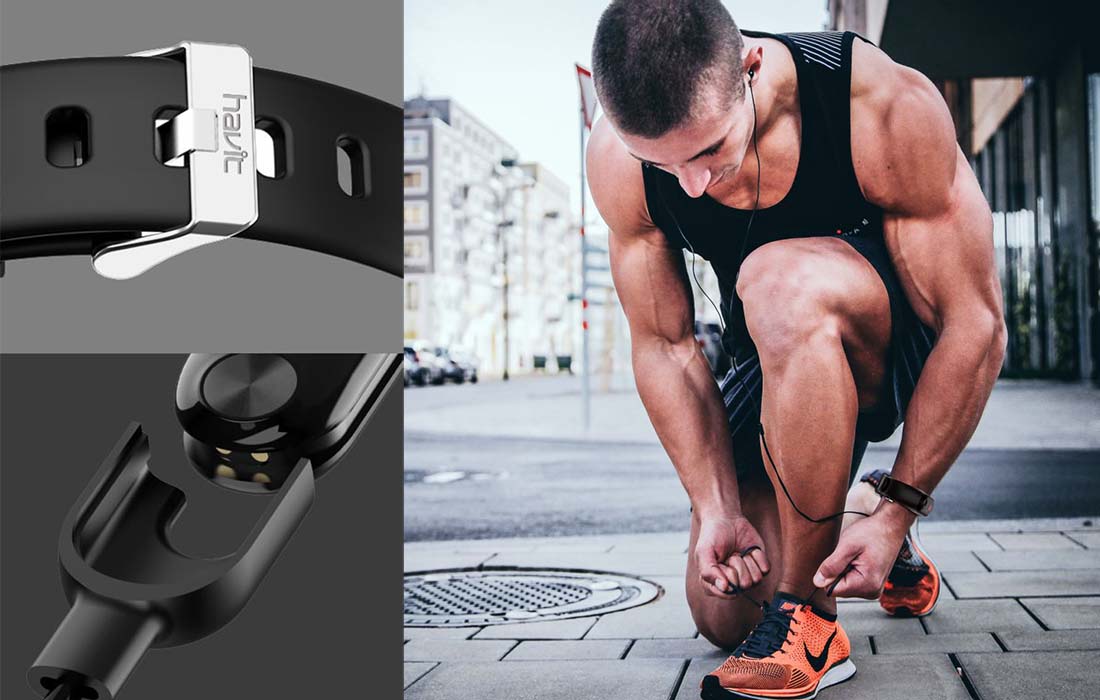 Specification
| | |
| --- | --- |
| Brand | Havit |
| Model | H1100 |
| Material | PC + TPU |
| Chip | XW52832 |
| Display | 0.96″ |
| Resolution | 128 x 64 |
| Battery capacity | 90mAh |
| Standby time | Up to 15 days |
| Waterproof | IP67 |
| Bluetooth | 4.0 |