Mi Motion-Activated Night Light 2
360° magnetic rotation, keeping you company all night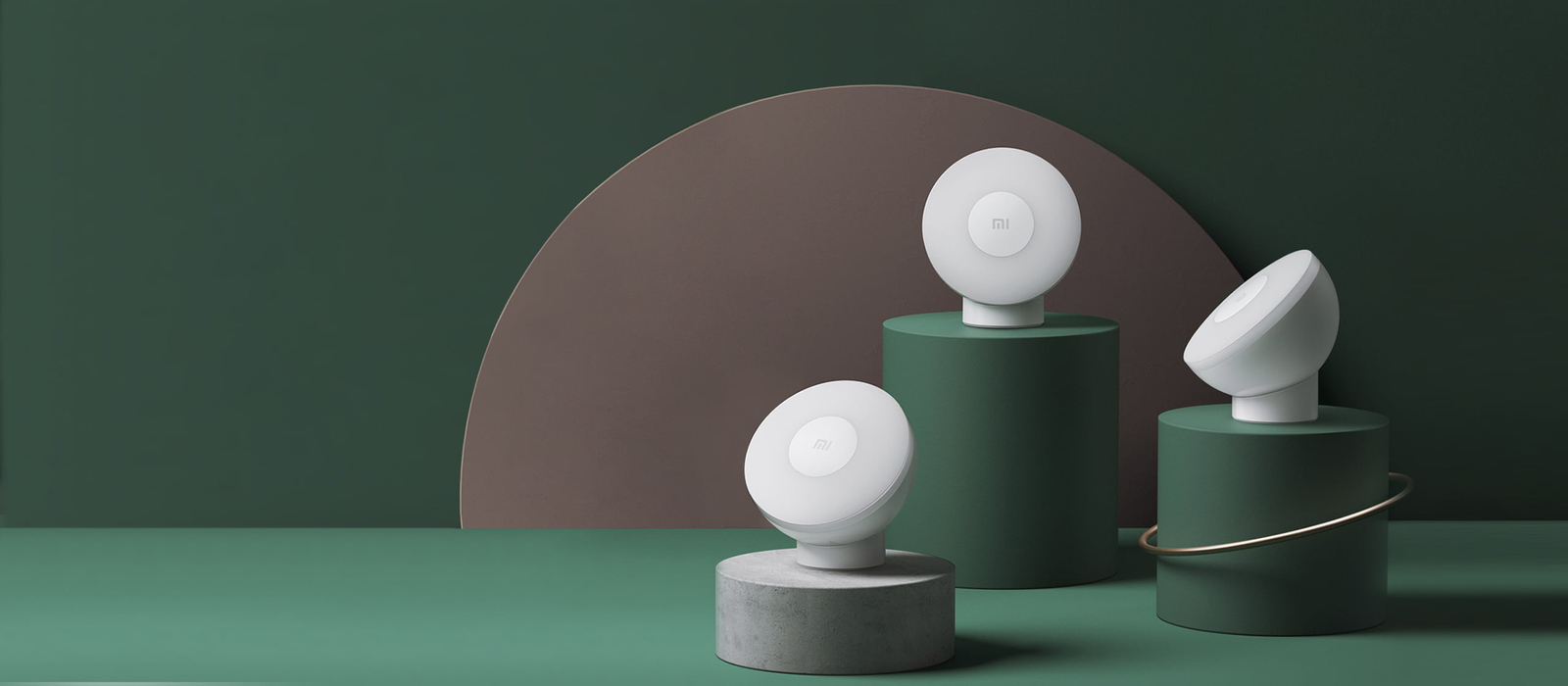 Innovative magnetic attraction design Warm, soft light in the palm of your hand
This all-new portable lamp features an innovative magnetic attraction design
Once set in its base, the lamp stays firmly in place, but you can easily pick it up and move it as necessary
The soft light guides you safely through dark environments and fits in the palm of your hand
Portable or standalone Shine extra light wherever you need it
The angled base of the Mi Motion-Activated Night Light 2 can be easily positioned on bedside tables and other tabletops, and the base's custom adhesive lets you firmly secure it by staircases and corridors, at the corners of beds, on bathroom walls, beside your child's bed, inside a closet or cupboard and many other places
Rotates 360° for diffuse lighting Completely adjustable, to perfectly light every corner
The hemispherical lamp and magnetic base combine to bring you 360° adjustable diffuse lighting. Adapt this versatile lighting to suit your needs, set it wherever you need more illumination
Two adjustable brightness settings Low for soft, gentle lighting and High for bright, clear lighting
Mi Motion-Activated Night Light 2 offers two adjustable brightness settings
The Low setting provides soft, warm light that is easy on the eyes, suitable for getting up at night, while the High setting is suitable for lighting dark areas and easily illuminates your surroundings
The dual adjustable brightness level testing was carried out by Waltek Services Test Group Ltd., report no.: WTF19F06041103N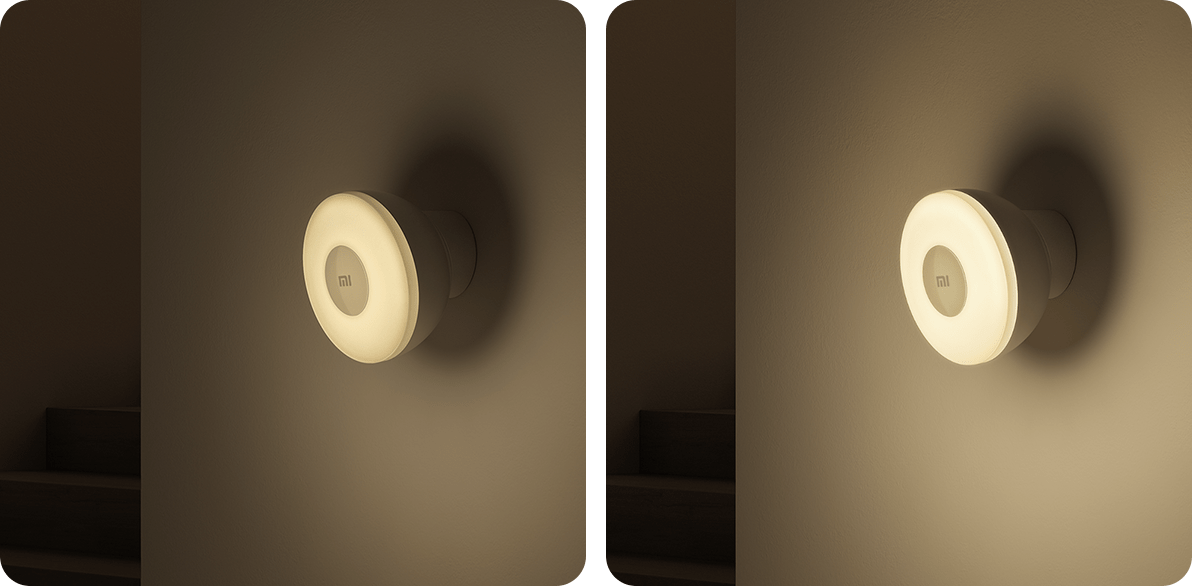 Ultra-low power consumption Works for up to 360 days without charging
The wireless design eliminates the hassle of cables and leaves your wall outlets free—the Mi Motion-Activated Night Light 2 has got you covered 365 nights a year
Turned on 15 times a day for 15 seconds on Low brightness This data is from the Yeelink laboratory, report no.: 20190625001
Built-in dual-sensor, 120° wide sensing area Lets you see clearly, wherever you go
The dual light sensor + infrared detection with a wide 120° sensing area activates the light only when human activity or motion is detected
Supports real-time detection, when the sensor does not detect human activity or motion for 15 seconds it switches off automatically to conveniently save power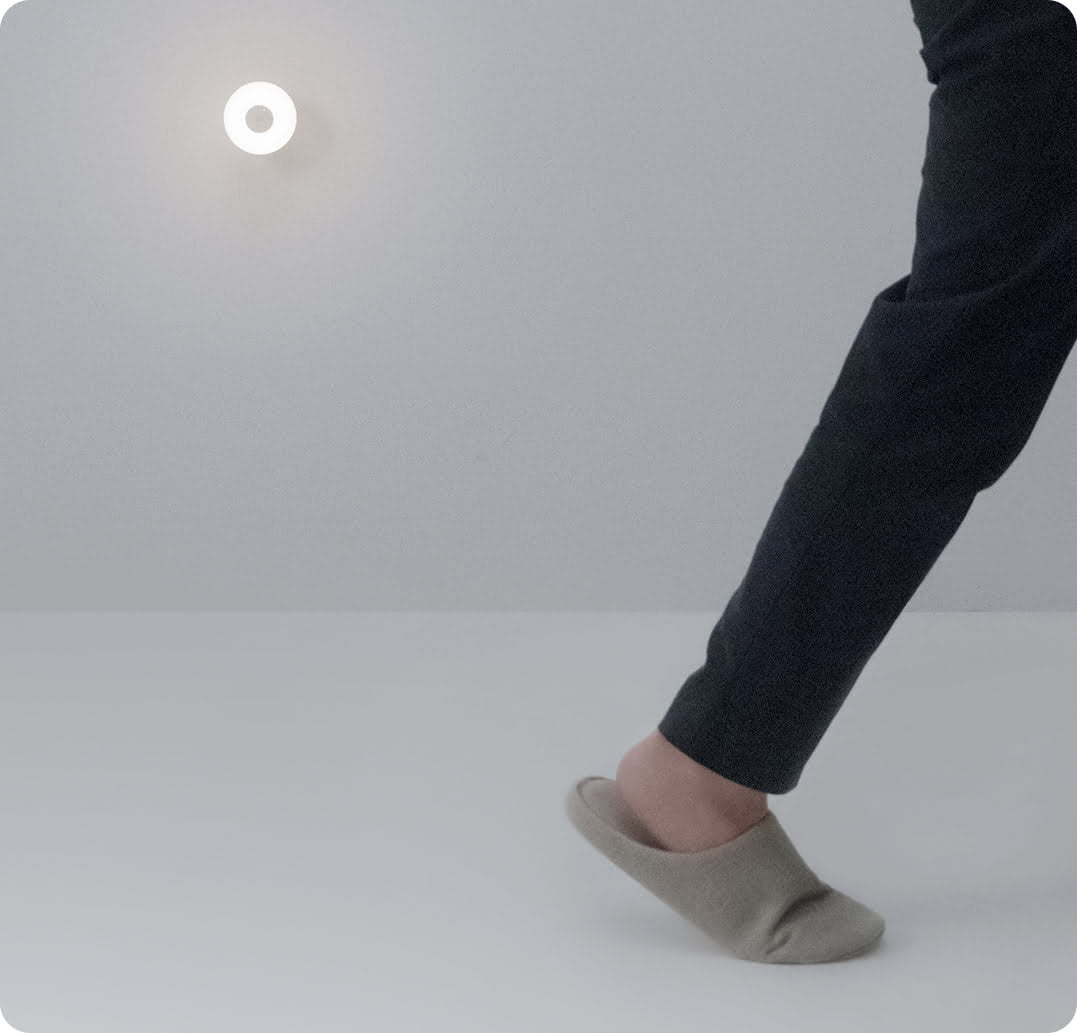 When the logo is pointing forward, sensor range is 0-6 meters in front, 120° horizontally and 0-2.5 meters laterally.
The testing for this sensor was carried out by Waltek Services Test Group Ltd., report no.: WTF19F06041103N.
*When the ambient temperature in the range of the sensor is close to human body temperature, the accuracy of the sensor will be affected.
To ensure the best experience, do not use in high-temperature areas which regularly exceed 35°C.
No visible flicker, no harmful blue light Enhanced eye protection
Features 2800K warm, gentle yellow light* with no visible flicker or harmful blue light, so you can get up in the night without disturbing anyone.
The visible flicker testing was carried out by Waltek Services Test Group Ltd., report no.: WTF19F06043300N
The harmful blue light test was carried out by Vkan Certification & Testing Institute (CVC), report no.:WTS2019-9586-2
The 2800K light testing was carried out by Waltek Services Test Group Ltd., report no.: WTF19F06041103N
Minimalist design, small, compact night light Always there when you need it