Mi Wireless Outdoor Security Camera 1080p*
Easy wire-free installation
High-resolution monitoring
130° wide angle

Wider angle, larger area
Capture more area with 130° wide angle, see what's happening around your house in 1080p high resolution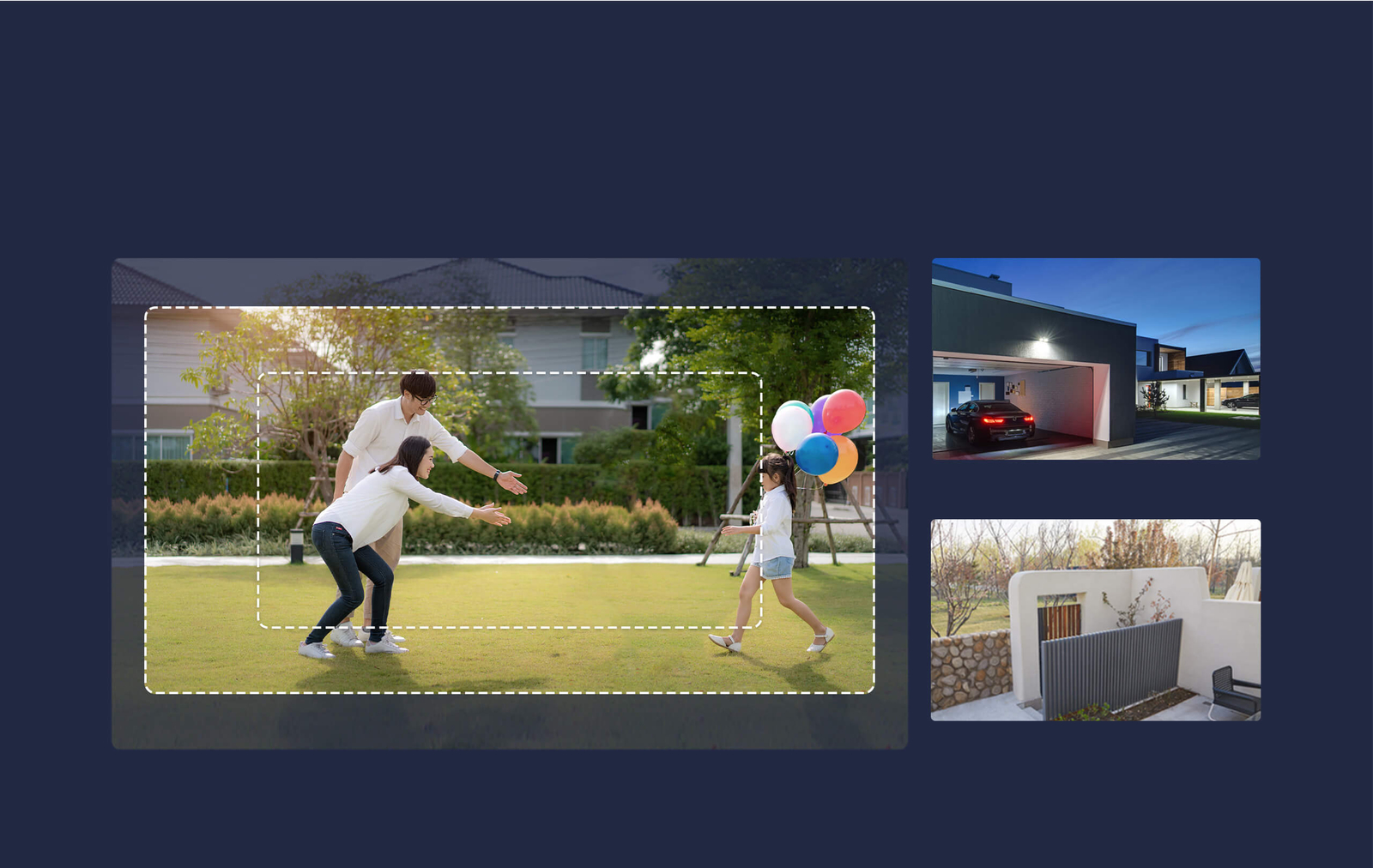 WDR technology + Smart night vision

Clear images in dark and backlit settings
With WDR technology and F 2.1 large aperture, the camera can record clear detailed images even in darkness and backlightNight vision distance up to 7m*, display the outdoor environment clearly at night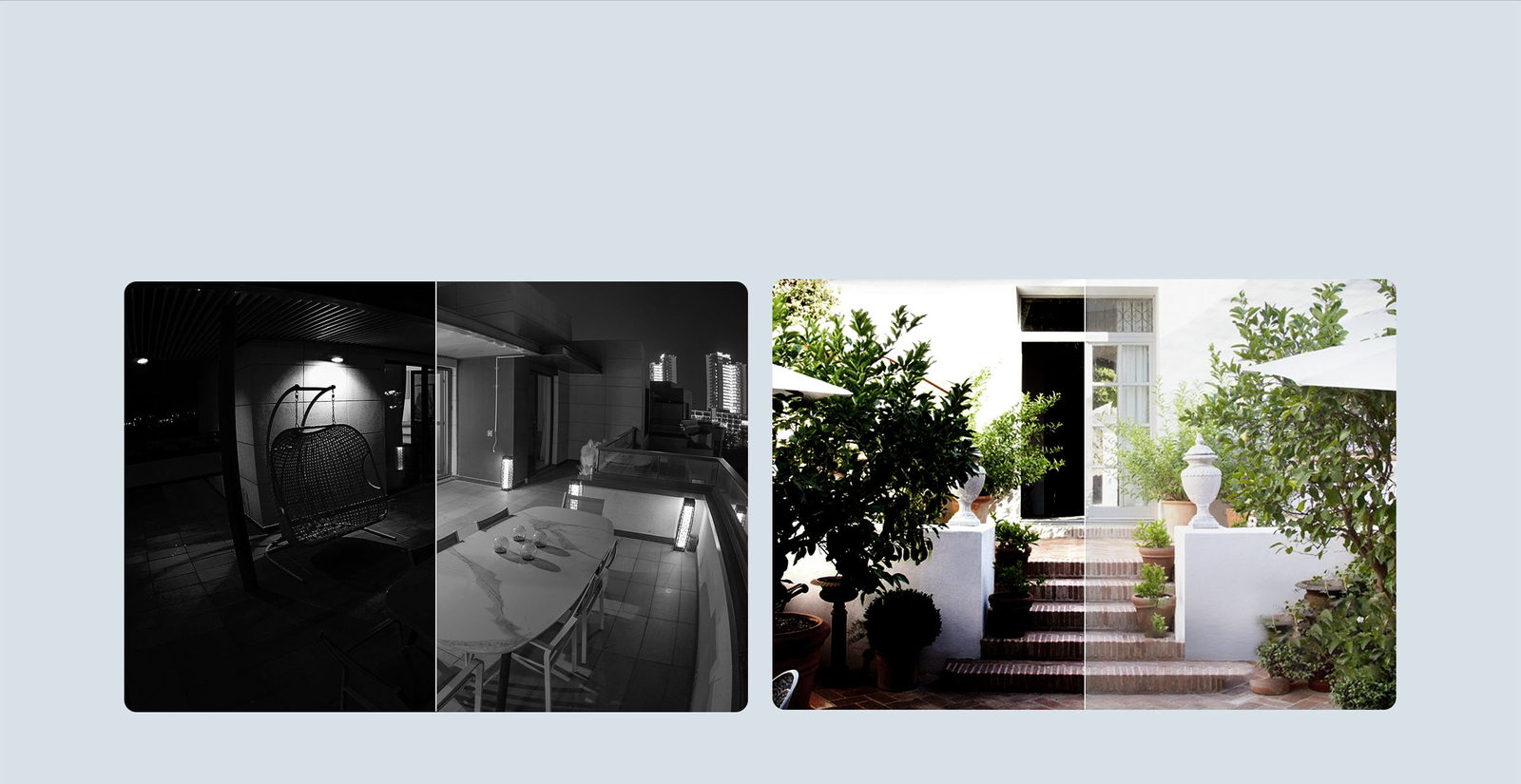 One indoor receiver can support up to 4 outdoor cameras connection
Four cameras recording at the same time, with no blind spots
Multiple cameras can be operating at the same time and recording every corner around the house from any angle.You can check images of four cameras on your smartphone at the same time, and can also tap one image to check the details, keeping an eye on your house from anywhere.
*Purchase more cameras according to your need
Reliable in hot and cold weather

Stable and reliable even in different temperatures
With a wide operating temperature range, the camera can work normally at temperatures ranging from -20°C to 50°C*, guarding your house all year round
Anti-theft design
Real-time alert sent to your phone in case of suspicious activities
The camera features an anti-theft screw structure and a built-in gyroscope. If abnormal activity is detected, a real-time alert will be sent to your phone.
Users can disable the alert function in the Mi Home/Xiaomi Home app before taking the camera down for charging or other related operations
PIR human detection
Real-time alert in case of abnormal activity outside
Starts recording and sends notifications if an unexpected temperature change and unusual activity within 7m are detected.Smart human detection, real-time alert
Display camera video output on your Mi Smart Clock,
smartphone and tablet
Smart control with voice, simply ask your Mi Smart Clock to show real-time video output from your camera*
* Alexa and Google Assistant voice control features require smart voice control devices to function. Related connecting devices are sold separately.
* Google and its related logos are trademarks of Google LLC.
* Amazon, Alexa and all related logos are trademarks of Amazon.com, Inc. or its affiliates.
* Google Assistant and Amazon Alexa are not available in certain languages and countries. Availability of services varies by country and language.