Built-In AC adapter
You don't need any wires to charge this powerbank as this powerbank comes with a built in AC adapter.
You just need to pull out the pins and put it into the socket and it will charge.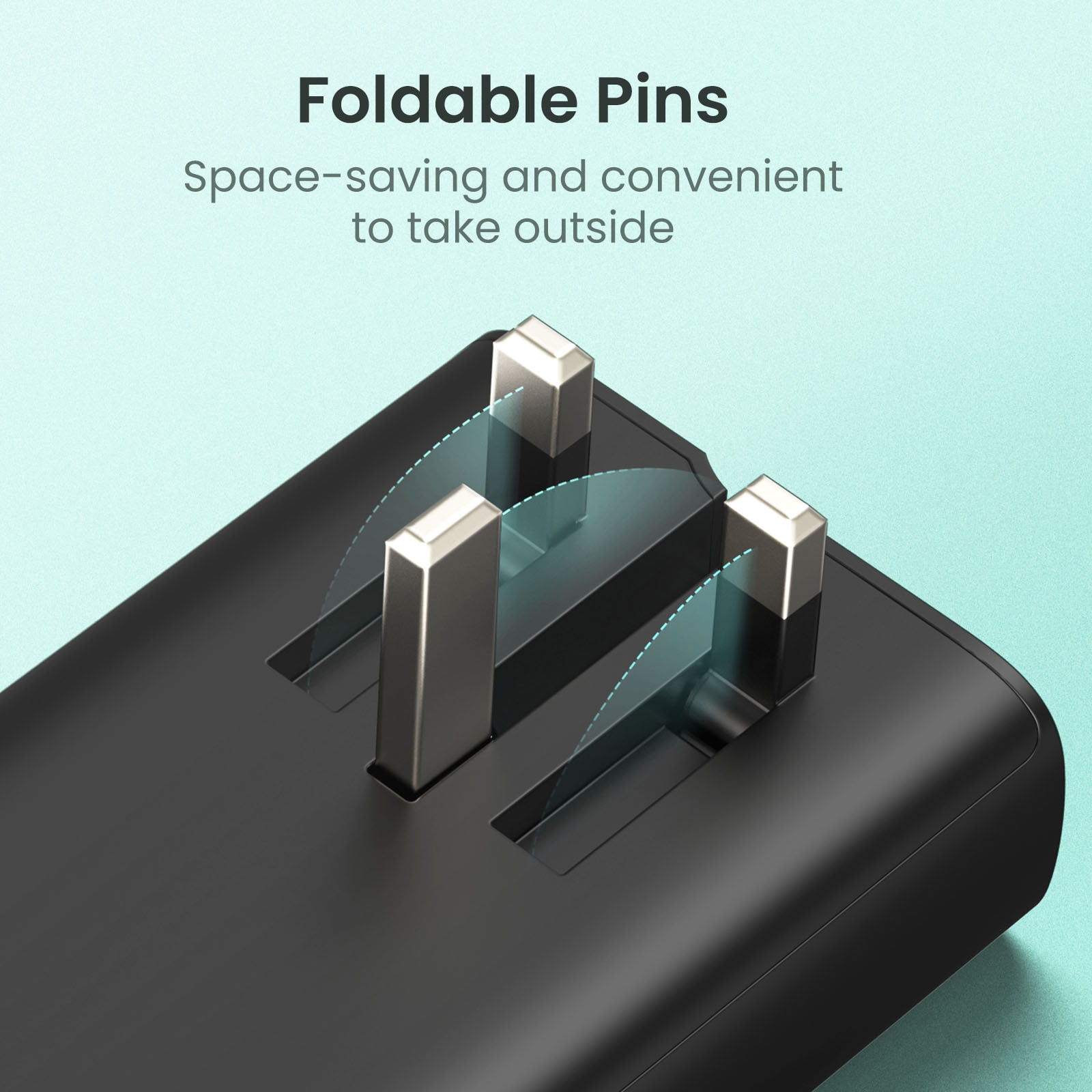 Foldable Pins
The pins are designed in a way that you can pull them out whenever you need them.
It is space-saving and convenient to take them out and put them back in.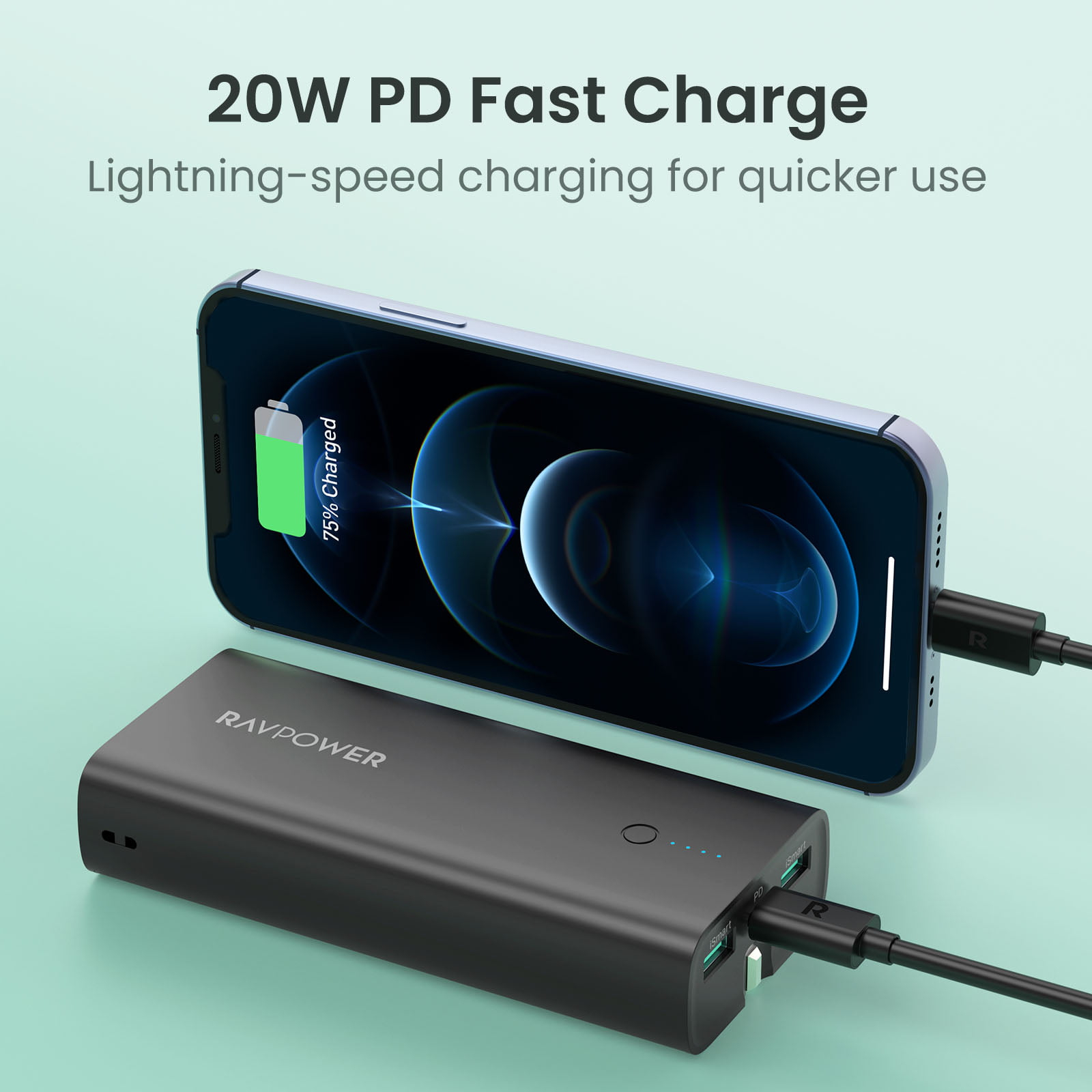 20 Watts PD fast charge
It is a lightning-fast charger powered by 20 Watts which enables you to charge your phones quickly whenever you want.
3 device charging
With this unique powerbank you can charge multiple devices at the same time. You can charge your mobile phones, game controllers and tablets at the same time.
Low current charging
This powerbank works on low current charging principle because we care for your devices, protecting them from overheating.