Xiaomi Electric Precision Screwdriver
Two-speed torque precise control, discover unlimited possibilities
Two-speed torque adjustable
Magnetic storage container
24 x S2 steel precision screwdriving bits
400+ precision screws on one full charge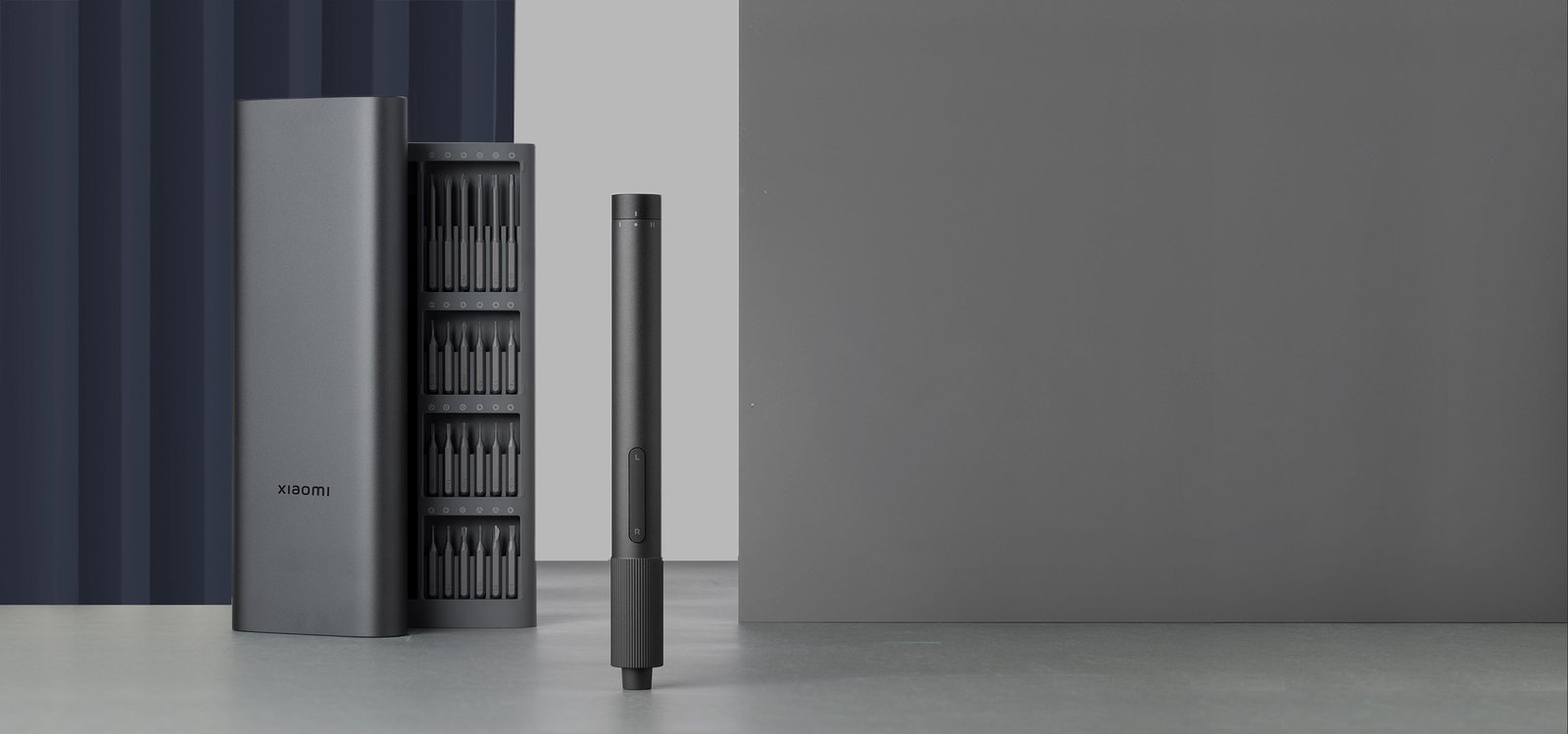 Push pop-up , magnetic Storage
Classic award-winning design
The Mi Precision Screwdriver has won five international design awards; namely the iF, Red Dot, Japan Good Design, IDEA and Chicago Good Design awards. The Xiaomi Electric Precision Screwdriver uses the same popup design, featuring a convenient, push-to-release mechanism.
The image on the left shows the Xiaomi Electric Precision Screwdriver, and the image on the right shows the Mi Precision Screwdriver. This image is used only to illustrate the different dimensions of the two products.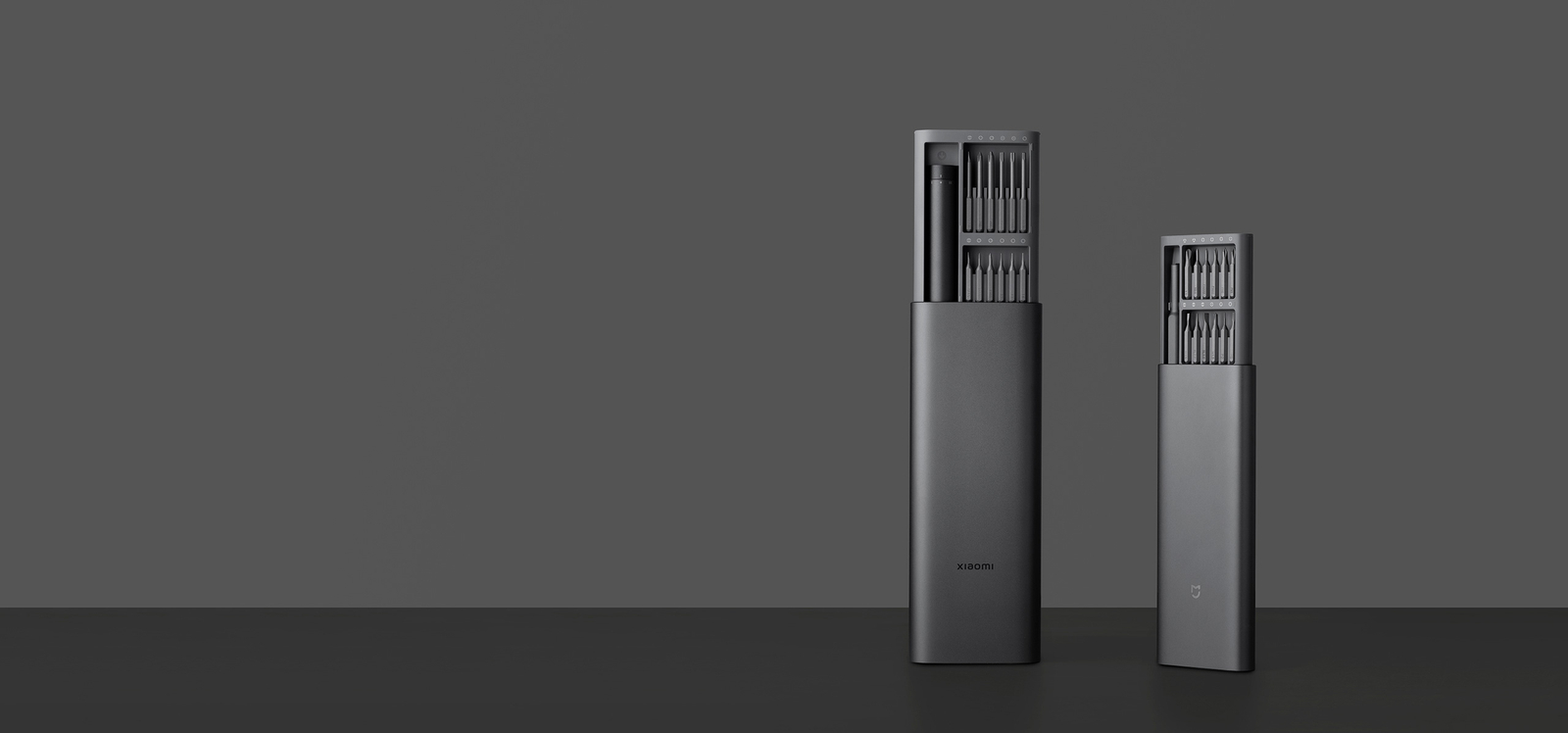 24 x S2 steel precision screwdriving bits in 9 major types
The 24 x high-quality S2 tool steel screwdriving bits are durable and tough and have a hardness of up to 60HRC.
The 24 types of precision screwdriving bit are ideal for dismantling and assembling most standard electronics and new small household appliances.
6 commonly used 45mm long screwdriving bits

for complex deep-hole applications
6 commonly used screwdriving bits out of the 24 are 45mm long for use in a wide range of complex applications, such as deep holes and narrow spaces.
Intuitive button design
Soft touch with effortless pressing
Learn how to use it in no time at all: Simply press the front R button to screw in and the rear L button to unscrew. The button is made of TPU soft rubber and requires soft finger pressure, which conserves your energy when operating for a long time.
Low centre of gravity for greater control
Non-slip texture for easy grip
The internal structure of the main body of the screwdriver has been adjusted over and over to provide a balanced centre of gravity and improved handling. The 3D non-slip texture on the grip increases friction for a more secure hold of the screwdriver during use.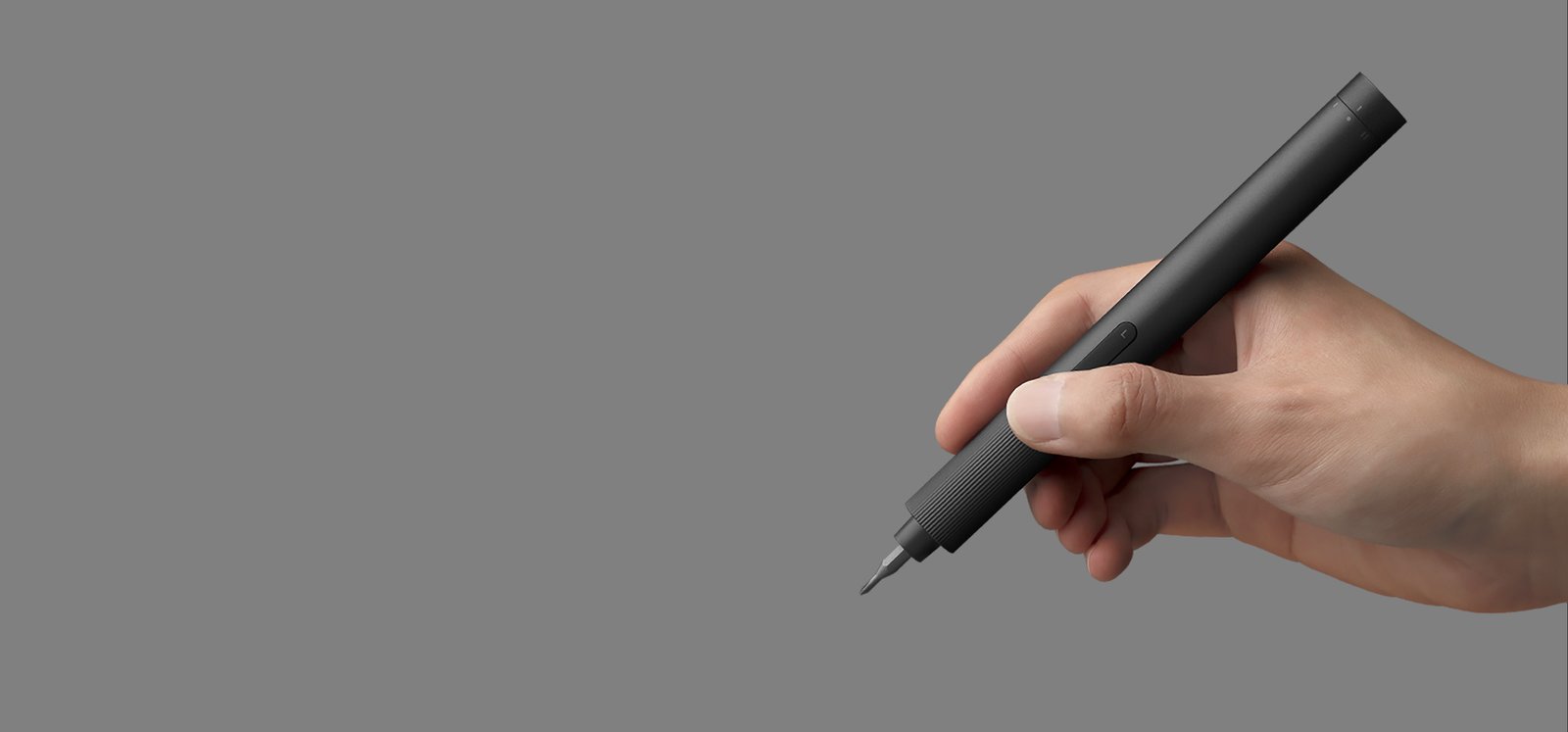 Universal Type-C charging port
Worry-free charging alert indicator
The Type-C charging port is compatible with charging cables of popular electronic products, making charging more convenient. The indicators next to the charging port instantly alert you when the battery is low and display the charging status.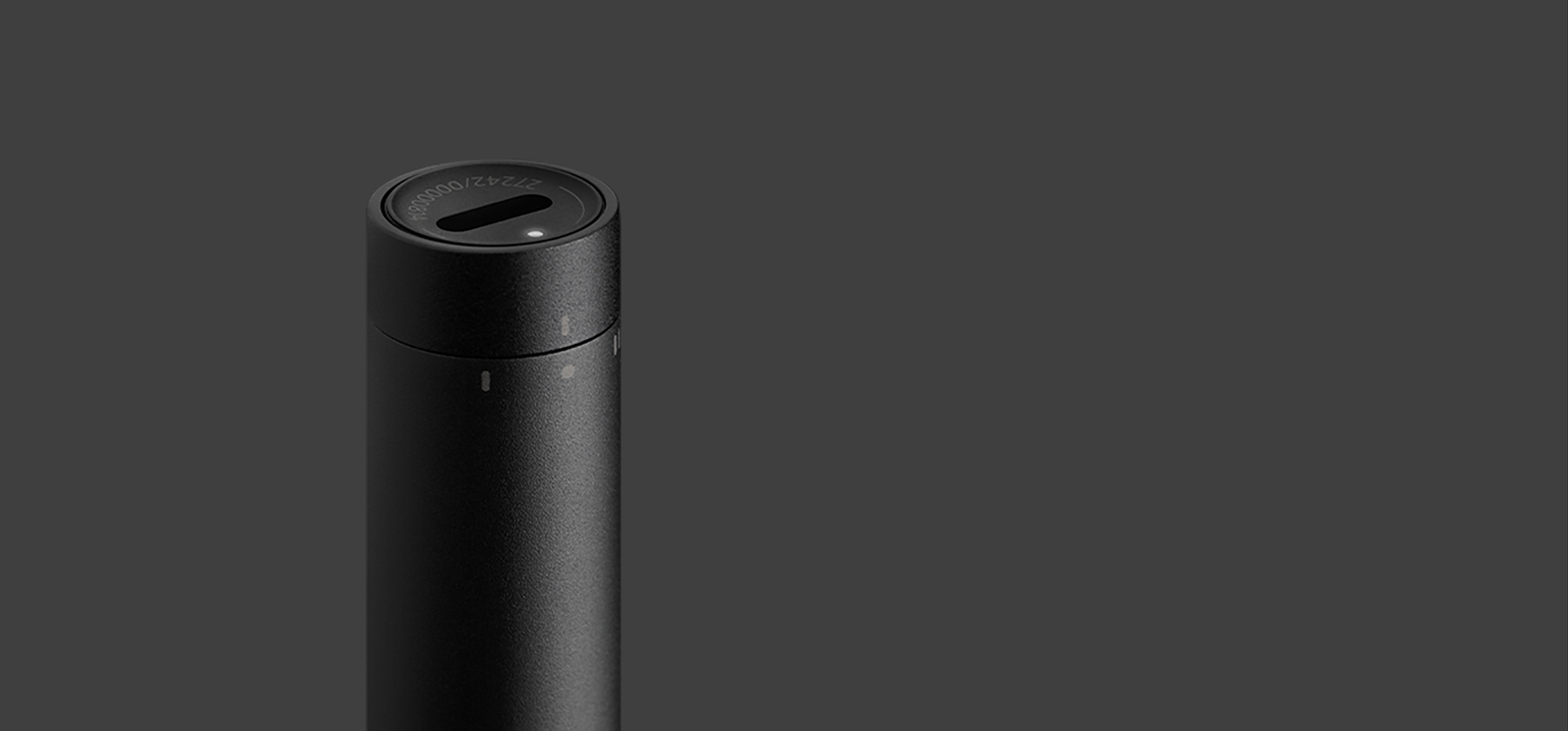 13 battery safety tests and 3 charging safety protection features for enhanced safety
External short circuit test at room temperature

Overcharge test

Temperature cycling test

Forced discharge test

Low pressure test

Thermal abuse test

External short circuit test at high temperature

Vibration test

Crush test

Drop test

Acceleration impact test

Heavy weight impact test

Combustion test

Overheating charging protection

Overvoltage charging protection

Overcurrent charging protection