Water Ionic Hair Dryer H500
Deeply Moistures the Hair for Luster, Smoothness, and Hydration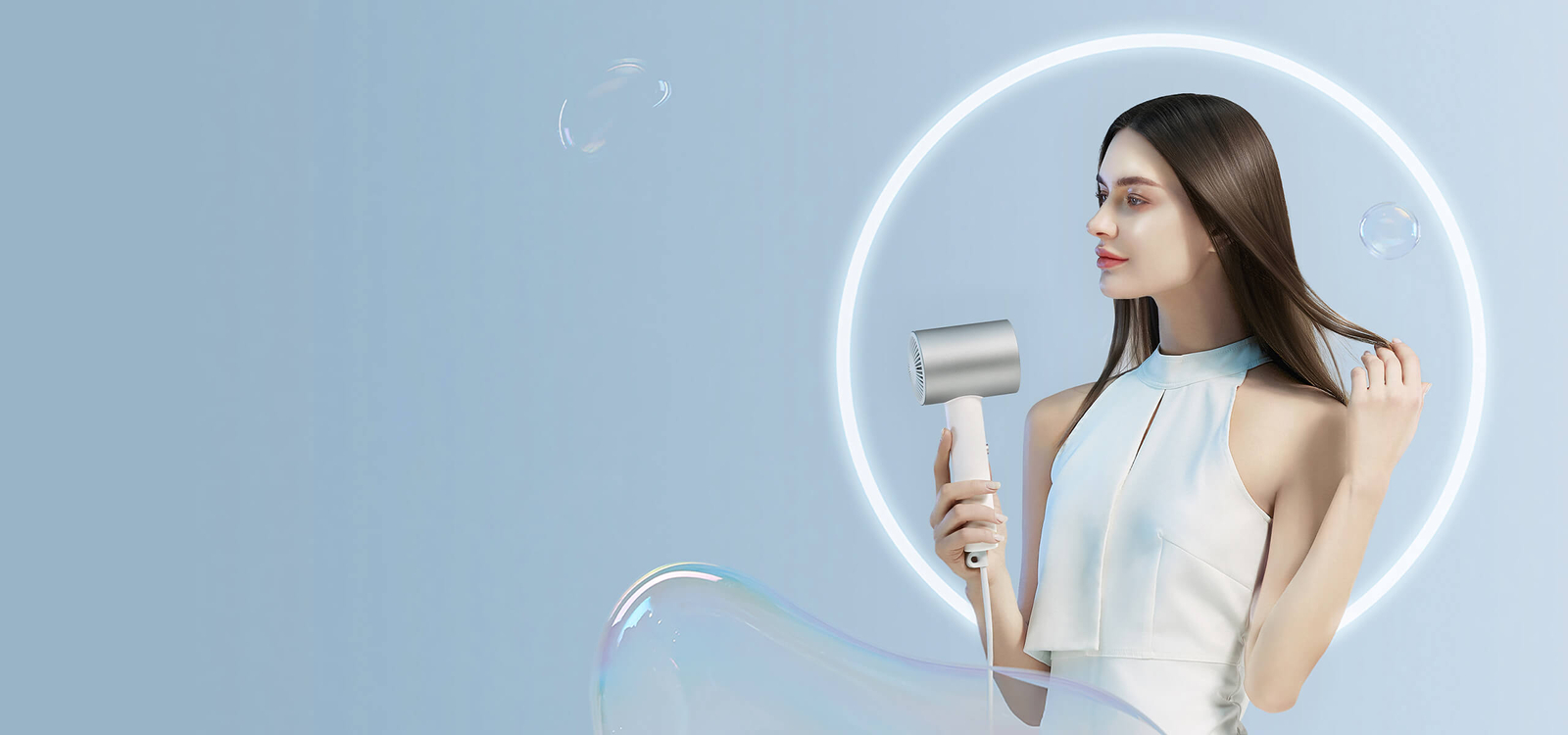 A Moisture-infusing Hair Dryer
The double water ions* are deeply penetrated into your hair for lasting protection and a smooth shine. With tens of millions of negative ions*, this hair dryer can keep the natural moisture in the hair while also effectively reducing split ends and frizz, thus improving hair strength and making it more resilient.
Upgraded Water Ion Deep Hydration Technology
The built-in condenser* condenses the moisture in the air and two needle-shaped motors rapidly atomize it into tiny negative water ions. Through a separate cold-air channel, these ions are delivered directly to the hair, scalp, and root, which protects your hair from being damaged by excessive temperatures while also hydrating it.

20m/s* Ultra-high Airflow Speed
Dries Your Hair Quickly Without High Heat
Inspired by the principle of aviation engines, Xiaomi Water Ionic Hair Dryer H500 is equipped with a DC high-speed motor with speed of 20,000 rpm and seven wing-shaped turbine blades, which generate airflow through squeezing the air out of a conical pressurized air duct. The highest airflow speed is 20m/s, allowing strong airflow to reach the root and dry your hair swiftly without any damage.
Compact metal Body
Fits in Your Toiletry Bag
The ultra-short cylinder is small and exquisite, making it a breeze to pack and carry when you're traveling for business or pleasure. Its compact and lightweight design won't tire out your arm after a blow-dry. The anodized aluminum alloy finish adds texture and attractiveness to the hair dryer.